Aleron Kong
Dr. Aleron Kong is a physician by day, best-selling author of LitRPG by night based out of Atlanta, Georgia. Best known for his series "The Land", Aleron has published seven titles in the last two years, and continues to write passionately, with a goal to continue the series to fifty books and a movie or TV series. He hopes to break the mold of SciFi writers, bringing more diversity to the genre. The youngest of four, Aleron was born in Wisconsin, but moved frequently as the son of a successful cooperate ladder climber. He was inspired by his Mother's journey with medicine, and decided to pursue a career in it as well. He began his college education at Dartmouth, and later attended Morehouse, where he completed his medical education. Throughout his college career, and to this day, Aleron is a proud member of Alpha Phi Alpha, the same fraternity that Martin Luther King Jr. and Jesse Owens were members of. He enjoys spending his free time with his family, including his six nieces and nephews, Dr. Al, as his patients fondly refer to him, has a lifetime goal of leaving the world a better place than he found it. He has worked to raise over $10,000 for charities including The Water Project, Able Gamers, Texas Blue Armor Brotherhood, and recently helped to raise funds for those impacted by Hurricane Irma. He also has donated books to the 704th Military Intelligence Brigade as well as various Pediatric hospitals. His charitable works in progress include a Women's Health Initiative, as well as plans for a Breast Cancer Fundraiser. When Aleron isn't saving lives or writing, he is working hard to help the genre of LitRPG and the authors within it, to grow. He has created countless resources for new authors in the genre, and continues to mentor those entering the field. He hopes to inspire continued growth and recognition of LitRPG.
Amy DuBoff
Amy DuBoff has always loved science fiction in all forms, including books, movies, shows and games. If it involves outer space, even better! A full-time author, she is known for her character-driven space opera, including the Cadicle series, Uprise Saga, Dark Stars trilogy, and short fiction for anthologies featuring science fiction, science-fantasy and comedic sci-fi. When she's not writing, she enjoys travel, wine tasting, binge-watching TV series and playing epic strategy board games.
Anna Grace Carpentar
A.G. Carpenter writes fiction of (and for) all sorts, with a focus on the speculative. With over a dozen published short stories, her work has appeared in Twitter-zines such as One Forty Fiction and Trapeze Magazine, online publications Daily Science Fiction, Goldfish Grimm's Spicy Fiction Sushi, and Abyss & Apex. Her work is available in print from Nature Magazine's "Futures", the micro-press anthology "Southern Gothic" (New Lit Salon Press – Oct. 2013), and "The Weather's Always Fine in Paradise" – a collection of short stories and novelettes. "Of Lips and Tongue", the first novella in the "Touch" trilogy, was released in June 2016 through Falstaff Books. The sequels – "Of Shade and Soul" and "Of Flesh and Bone" – and an omnibus edition are available now. "Monster Society", a short story and novella anthology co-written with Eric S. Brown and Robert Waters, is available in ebook and print formats from Eric Flint's Ring of Fire Press. A new series of SF Western novels is forthcoming Spring/Summer of 2019. She graduated from The College of Santa Fe with a degree in Moving Image Arts (B.A, 2004) and is still an avid fan of film making, with a preference for movies in which things explode. She lives in the southern United States with her husband, their lively son and a herd of cats.
Ashley Chappell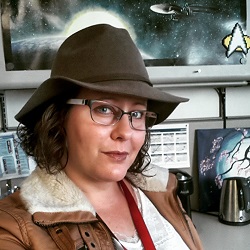 Ashley Chappell writes satire and young adult epic fantasy featuring expansive world-building and universes filled with magic, mayhem, and monsters. She is also a writer for Season 2 of The Blood Crow Stories, a serialized horror podcast featuring one complete story each season. Upcoming releases include expansions of her YA Fantasy Dreams of Chaos series; The Rimguard, a new adult urban fantasy; and The Harrows, a gritty adventure in which Hell is a job for life. Or rather, a job for the afterlife.
Cecilia Dominic
By day, clinical psychologist Cecilia Dominic helps people cure their insomnia. By night, this urban fantasy and steampunk author writes fiction that keeps her readers turning pages past bedtime. She prefers the term "versatile" to "conflicted" and has been published in short story and novel-length fiction. She lives in Atlanta, Georgia, with one husband and two cats.
Chris Kennedy
A bestselling Science Fiction/Fantasy author, speaker, and publisher, Chris Kennedy is a former naval aviator and elementary school principal. Chris' stories include the "Theogony" and "Codex Regius" science fiction trilogies and stories in the "Four Horsemen" military scifi series. Get his free book, "Shattered Crucible," at his website, https://chriskennedypublishing.com. Chris is the author of the award-winning #1 bestseller, "Self-Publishing for Profit: How to Get Your Book Out of Your Head and Into the Stores." Called "fantastic" and "a great speaker," he has coached hundreds of beginning authors and budding novelists on how to self-publish their stories at a variety of conferences, conventions, and writing guild presentations, and he is publishing fifteen authors under various imprints of his Chris Kennedy Publishing small press. Chris lives in Virginia Beach, Virginia, and is the holder of a doctorate in educational leadership and master's degrees in both business and public administration. Follow Chris on Facebook at https://www.facebook.com/chriskennedypublishing.biz and on Twitter at @ChrisKennedy110.
Darin Kennedy
Darin Kennedy, born and raised in Winston-Salem, North Carolina, is a graduate of Wake Forest University and Bowman Gray School of Medicine. After completing family medicine residency in the mountains of Virginia, he served eight years as a United States Army physician and wrote his first novel in the sands of northern Iraq. His debut novel, The Mussorgsky Riddle, was born from a fusion of two of his lifelong loves: classical music and world mythology. The Stravinsky Intrigue continues those same themes, and his Fugue & Fable series culminates in The Tchaikovsky Finale, all from Curiosity Quills Press. The first novel in his The Pawn Stratagem contemporary fantasy series, Pawn's Gambit, is available from Falstaff Books. His short stories can be found in numerous anthologies and magazines, and the best, particularly those about a certain Necromancer for Hire, are collected for your reading pleasure under Darin's imprint, 64Square Publishing. Doctor by day and novelist by night, he writes and practices medicine in Charlotte, NC. When not engaged in either of the above activities, he has been known to strum the guitar, enjoy a bite of sushi, and rumor has it he even sleeps on occasion. Find him online at darinkennedy.com.
David B. Coe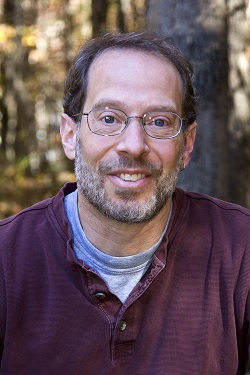 David B. Coe/D.B. Jackson is the award-winning author of twenty novels and as many short stories. As D.B. Jackson (http://www.DBJackson-Author.com), he is the author of The Islevale Cycle, a time travel/epic fantasy series from Angry Robot Books, which consists of TIME'S CHILDREN (October 2018), TIME'S DEMON (May 2019), and TIME'S ASSASSIN (Pub date to be determined). He also writes the Thieftaker Chronicles, a series set in pre-Revolutionary Boston that combines elements of urban fantasy, mystery, and historical fiction. Under his own name (http://www.DavidBCoe.com) he has written the Crawford Award-winning LonTobyn Chronicle, the critically acclaimed Winds of the Forelands quintet and Blood of the Southlands trilogy, the novelization Ridley Scott's, ROBIN HOOD, and a contemporary urban fantasy series, the Case Files of Justis Fearsson. He is the co-author of How To Write Magical Words: A Writer's Companion. He is currently working on several projects, including his next book for Angry Robot, his first editing endeavor, and a tie-in project with the History Channel. David has a PhD. in U.S. history from Stanford University. His books have been translated into a dozen languages.
Ellie Raine
Ellie Raine grew up in a family of book lovers, comic readers, and video gamers in the suburbs of Norcross Georgia where she always dreamed of making the next explosive game series that would catch fire like the Final Fantasy games, except hers would have darker themes that put the spotlight on her favorite fable: the Grim Reaper. But that plan took a detour after she went to the Art Institute of Atlanta to make that dream happen. In the midst of her drawing classes, she made the mistake of taking a creative writing course from which there was no return. She'd always loved fantasy books much like her family (she had a thing for dragons particularly), but she never thought it would end up becoming her passion. Her ongoing Scythe-and-Sorcery book series, The NecroSeam Chronicles, was originally intended to be that explosive video game series, but she's found that the book adaptation is far more fulfilling and exciting. In 2016, her first book in the series, Willow of Ashes, was published under Dark Oak Press, but was later republished under her indie imprint in 2018 along with the subsequent book in the on-going series. Her other works include a supernatural-noir novella titled Nightingale that was published with Pro Se Productions in 2018.                                                                                                               You can find out more about her and her books at: http://www.NecroSeam.com
Emily Lavin Leverett
Emily Lavin Leverett is a writer, editor, and English professor. She is the co-editor of Lawless Lands: Tales from the Weird Frontier and The Weird Wild West with Misty Massey and Margaret McGraw. Her first novel Changeling's Fall, co-written with Sarah Joy Adams was followed in June 2018 with Winter's Heir, the second novel in their contemporary fantasy faerie tale series The Eisteddfod Chronicles. She is currently working on another urban fantasy novel set in Raleigh, NC. Her scholarship focuses on the connection between Medieval English Romance and the Discworld novels of Terry Pratchett. She lives in North Carolina with her spouse and their three cats, where they remain stalwart Carolina Hurricanes fans.
Faith Hunter
Faith Hunter is the NYT and USAToday bestselling urban fantasy author of the Jane Yellowrock series, the Soulwood series and the Rogue Mage series, as well as the author of 16 thrillers under the names Gary Hunter and Gwen Hunter. Altogether she has 40+ books in print. Faith collects orchids and animal skulls, loves thunder storms, and writes. She likes to cook soup, bake homemade bread, garden, and run Class III whitewater rivers. She edits the occasional anthology and drinks a lot of tea. Some days she's a lady. Some days she ain't. For more, see www.faithhunter.net , to keep up with her, like her fan page at Facebook: https://www.facebook.com/official.faith.hunter
Gerald L. Coleman
Gerald L. Coleman is a Philosopher, Theologian, Poet, and Author residing in Atlanta. Born in Lexington, he did his undergraduate work in Philosophy and English at the University of Kentucky. He followed that by completing a degree in Religious Studies, concluding with a Master's degree in Theology at Trevecca Nazarene University in Nashville. His most recent poetry appears in, Pluck! The Journal of Affrilachian Arts & Culture, Drawn To Marvel: Poems From The Comic Books, Pine Mountain Sand & Gravel Vol. 18, Black Bone Anthology, the 10th Anniversary Issue of Diode Poetry Journal, and About Place Journal. He is a speculative fiction author with short stories published in the Science Fiction, Cyberfunk Anthology: The City, the Rococoa Anthology by Roaring Lion, and the upcoming Dark Universe and Terminus Urban Fantasy Anthology. He is the author of the Epic Fantasy novel saga The Three Gifts, which currently includes When Night Falls (Book One) and A Plague of Shadows (Book Two). He has been a Guest Author and Attending Professional at DragonCon, Boskone, Blacktasticon, JordanCon, Atlanta Science Fiction & Fantasy Expo, The Outer Dark Symposium, and Imaginarium. He is a co-founder of the Affrilachian Poets and has released three collections of poetry entitled the road is long, falling to earth, and microphone check. You can find him at geraldlcoleman.co.
JD Jordan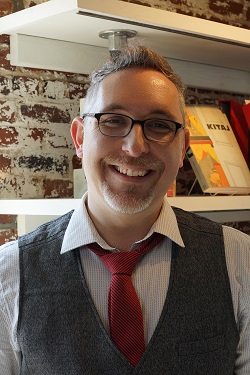 JD Jordan is the author of the acclaimed scifi-western novel, Calamity: Being an Account of Calamity Jane and Her Gunslinging Green Man—and has also been featured in Creative Loafing, The International Journal of the Book, Newsweek, and Paste Magazine. He is also an award-winning graphic designer, design educator, and historian with experience working with some of the biggest agencies and brands in the Southeast. He is currently the design director and co-founder of the design and content agency, J+E Creative. He is represented by The Zack Company.
Jenn Lyons
Jenn Lyons lives in Atlanta, Georgia with her husband, three cats, and a nearly infinite number of opinions on anything from Sumerian mythology to the correct way to make a martini. Having formerly been an illustrator, art director, and video game producer, she now spends her days writing epic fantasy. She is happy to her geek roots back to playing first edition Dungeons & Dragons in grade school and reading her way from A to Z in the local public library. Her debut epic fantasy novel, The Ruin of Kings (first in the five-book Godslayer Cycle,) was released from Tor Books in February, 2019. The second book in the series, The Name of All Things, is scheduled for release later in the year.
John G. Hartness
John G. Hartness is a teller of tales, a righter of wrong, defender of ladies' virtues, and some people call him Maurice, for he speaks of the pompatus of love. He is also the award-winning author of the urban fantasy series The Black Knight Chronicles, the Bubba the Monster Hunter comedic horror series, the Quincy Harker, Demon Hunter dark fantasy series, and many other projects. He is also a cast member of the role-playing podcast Authors & Dragons, where a group of comedy, fantasy, and horror writers play Dungeons & Dragons. Very poorly. In 2016, John teamed up with a pair of other publishing industry ne'er-do-wells and founded Falstaff Books, a small press dedicated to publishing the best of genre fiction's "misfit toys." In his copious free time John enjoys long walks on the beach, rescuing kittens from trees and playing Magic: the Gathering.
Lydia Sherrer
Award-winning and USA Today-bestselling author of the Love, Lies, and Hocus Pocus universe, Lydia Sherrer is a fantasy writer whose goal is to leave the world a better place than when she found it. With multiple series, short stories and novellas in print, Lydia has been writing for over a decade and enjoys nothing more than a good book, a cup of tea, and a comfy chair in the sunshine. 

From small beginnings growing up in rural Kentucky, Lydia realized her love of fantastic stories, cultures, and peoples early on, and by the time she graduated high-school had traveled in seven different countries and studied three languages. She went on to get a dual BA in Chinese and Arabic from the Ohio State University and spent time living in both China and Syria. After traveling the world, she came home to Louisville, KY, and, instead of becoming a spy for the CIA (her childhood dream) decided to do something much more exciting and dangerous: write books for a living. In addition to her best-selling Love, Lies, and Hocus Pocus series (2017 Imadjin awards, best in Urban Fantasy), and her epic fantasy When the Gods Laughed, Lydia Sherrer's short stories have appeared in several anthologies. Her award-winning short story Hope, a post-apocalyptic tale of survival, won in Almond Press' 2015 dystopian short story contest and was awarded a place in the anthology, Apocalypse Chronicles. Her non-fiction essays have appeared in the Young Salvationist Magazine. When not working on her latest book, Lydia enjoys playing the ocarina (think Zelda), buying leather-bound books (does that count as a leather fetish?), and collecting insects (because bugs are awesome). She attempts to subsist on tea and dark chocolate, and hates sleep because it keeps her from doing things. Due to the tireless efforts of her fire-spinning gamer husband and her two overlords, er cats, she remains sane and even occasionally remembers to leave the house.
Mark McCray
Mark McCray is a senior manager of programming operations for Adult Swim, a division of Turner that offers original and acquired animated and live-action series for young adults. In this role, McCray oversees Adult Swim's on-air promotions and scheduling strategy. McCray is an award-winning television writer and has been in the broadcasting industry for over 18 years. He has a passion for programming strategy, animation, and comic books. Prior to his work at Adult Swim, McCray worked as a television programmer for Cartoon Network, and was a key member of the team that launched the Boomerang Network. McCray is also the author of The Best Saturdays of Our Lives, a book that chronicles the origins of competitive Saturday morning animated programming.
Foster Bridget Cassidy
Foster Bridget Cassidy is a romance writer who dips into science fiction and fantasy on occasion. Exploring gender/sexual identity issues drive her desire to write. She strives for diversity in her worlds and characters. Her stories have been selected for inclusion in Queer Sci-Fi's yearly flash fiction anthologies for 2016, 2017, and 2018. The entries from 2017 and 2018 were both awarded Honorable Mentions. Her first historical-fantasy romance, Shifting Sands, was released in December, 2018 from JMS Books. Two additional novels are due out in 2019, a fantasy romance from NineStar Press, and a sci-fi romance from Dreamspinner Press. Her other titles are contemporary romances, Pipelines in Paradise, The Accident Curse, But to Love More, and Double Act. An avid Wheel of Time fan, she is an administrator on Dragonmount.com (where she goes by Mashiara) and takes an active role in many fandom-based endeavors. You can find out more at FosterBridgetCassidy.com.
Melissa McArthur
Melissa McArthur is the founder and president of Clicking Keys Writer Services, a full-service editing, cover design, and layout company based in the upstate of South Carolina. She also serves as an Acquiring Editor for Falstaff Books, and is an accomplished editor and proofreader. A graduate of Winthrop University, Melissa has published short stories with Mocha Memoirs Press, Falstaff Books, Lore Seekers Press, and FunDead Publications. Her urban fantasy series, Guardians of Eternity, will be published by Falstaff Books beginning in 2018.
Merethe Walther
Merethe Walther has been fascinated with science fiction, fantasy, dystopian tales, and anything to do with the supernatural since she was a child growing up on the beaches of Jacksonville, FL. She was obsessed with books from a young age and began creating her own stories as soon as she was able to put pen to paper. She graduated second in her class from Full Sail University with a BFA in Creative Writing, and soon after completed her debut novel, Mercury in Retrograde. Her next book, an urban fantasy novel, is due to be published sometime in 2019. Merethe is an avid fan of video games and all things anime. She blames her weird sense of humor on spending too many hours reading books alone and has accepted that no one will ever be able to pronounce her name properly. When not writing, Merethe works as an editor from Atlanta, GA, where she lives with her husband and their rescue cat.
Michael G. Williams
Michael G. Williams writes wry horror and mysterious science fiction: stories of monsters, macabre humor, fallible futures, and subverted expectations. He is the author of several series and novels for Falstaff Books: The Withrow Chronicles, including Perishables (2012 Laine Cunningham Award), Tooth & Nail, Deal with the Devil, Attempted Immortality, and Nobody Gets Out Alive; a new series in The Shadow Council Archives featuring one of San Francisco's most beloved figures, titled SERVANT/SOVEREIGN; and the upcoming science fiction mystery A Fall in Autumn. Michael also publishes short stories and contributes to tabletop RPG development. Michael strives to present the humor and humanity at the heart of horror. Michael is also an avid podcaster, activist, reader, runner, cyclist, and gaymer, and is a brother in St. Anthony Hall and Mu Beta Psi. He lives in Durham, NC, with his partner, several animals, and more and better friends than he probably deserves.
Milton J. Davis
Milton Davis is an author and publisher of Black Fantastic Tales. He's written 13 novels and published 30 books. His Steamfunk story 'The Swarm' was nominated for the British Science Fiction Association Ward for Short Fiction in 2018. He resides in Metro Atlanta with his wife and son.
Misty Massey
Misty Massey is the author of Mad Kestrel, a rollicking adventure of magic on the high seas, Kestrel's Voyages, a collection of short stories featuring those rambunctious pirates, and the upcoming Kestrel's Dance. She is a co-editor of The Weird Wild West and Lawless Lands: Tales of the Weird Frontier, and was a founding member of Magical Words. Her short fiction has appeared in many anthologies and she's working on a series of Shadow Council novellas for Falstaff Press featuring the famous gunslinger Doc Holliday. When she's not writing, Misty studies and performs Middle Eastern dance and will, on occasion, surprise everyone with a batch of home-baked snickerdoodles. She's a sucker for good sushi, African coffee, and the darkest rum she can find. You can keep up with what Misty's doing at mistymassey.com, Facebook and Twitter.
Morgan Smith
Morgan Smith has been a goatherd, a landscaper, a weaver, a bookstore owner, a travel writer, and an archaeologist, and she will drop everything to travel anywhere, on the flimsiest of pretexts. Writing is something she has been doing all her life, though, one way or another, and now she thinks she might actually have something to say.
Nicole Givens Kurtz
Nicole Givens Kurtz's short stories have appeared in over 30 anthologies of science fiction, fantasy, and horror. Her novels have been finalists for the EPPIEs, Dream Realm, and Fresh Voices in science fiction awards. Her work has appeared in Stoker Finalist, Sycorax's Daughters, and in such professional anthologies as Baen's Straight Outta Tombstone and Onyx Path's The Endless Ages Anthology. Visit Nicole's other worlds online at Other Worlds Pulp, www.nicolegivenskurtz.com.
Quinn Howard
Quinn Howard is the voice behind Ideas of Ice and Fire on Youtube. He cover various science fiction and fantasy books including but not limited to: The Dune Saga by Frank Herbert, A Song of Ice and Fire by George RR Martin, The work of Isaac Asimov, The Wheel of Time by Robert Jordan, the Kingkiller Chronicles by Patrick Rothfuss, The work of HP Lovecraft, and The Mists of Avalon by Marion Zimmer Bradley. His channel centers around breaking down and explaining the lore as well as the themes and symbolism involved in these great works of fiction.
R. Kyle Hannah
With a face for radio and a voice for silent movies, writing was his only recourse. Award Winning Author R. Kyle Hannah is a self-professed geek and lover of all things sci-fi. He began writing in high school as an outlet for an overactive imagination. Those humble beginnings, combined with real life experiences from a 29-year career in the Army, have spawned a half-dozen full-length adventures and short stories. "Reminiscent of Arthur C. Clark" is how Writer's Digest describes his first novel To Aid and Protect. His TIME ASSASSINS Trilogy (Time Assassins, Assassin's Gambit, & Assassin's End) has met great praise from authors and readers alike. The series is a time travel adventure that chronicles futuristic assassins who travel back in time and rewrite alternate timelines into our history. The trilogy features a Pinnacle Book Achievement Award Winner and an Amazon Best Seller. His next trilogy (The Tri-System Authority – The Jake Cutter Conspiracy, The Tri-System Authority – The Reign of Terra, and The Tri-System Authority: Tales from the Busty Ostrich) are slated for release in 2018 and 2019. Kyle has several other projects in the works, including The Coven, Harvest Day, Atlantis Falling, and a screenplay adaptation of his first novel, To Aid and Protect. He is married, with two children, and lives in the suburbs of Birmingham, Alabama. He has many convention appearances scheduled throughout the year.
You can find his schedule on his website: www.rkylehannah.com.
You can find him:
On FACEBOOK at www.facebook.com/rkylehannahwriter
On Twitter @rkhannah
On Instagram rkylehannah
On the web at www.rkylehannah.com
Robyn Huss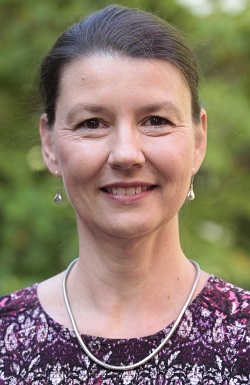 Robyn Huss is a freelance editor who specializes in heavy developmental and copy editing; she is a thorough grammarian and has a good eye for inconsistencies. She is able to focus on character development, dialogue, paragraphing, sequencing of events and details, theme, and symbolism, in addition to providing a thorough review of grammar, usage, style, and word choice. Robyn has been editing professionally since 2013 and has spent a lifetime analyzing literature and teaching writing. Her bachelor's degree from the University of Iowa is in English with teaching certification; she has spent almost 30 years teaching literature and writing to grades six through college. She currently teaches at the college level and edits for several JordanCon writers, including some who published in the JordanCon anthology of short stories. You can learn more about Robyn and see samples of her work at www.hussediting.com
Sargon Donabed
Raised in New England, a childhood running amok outdoors and reading tales of magic and dragons (or magical dragons), Sargon is an expert on myth and folklore and is especially interested in haeccity in a panentheistic context with an emphasis on simultaneous immanence and transcendence. Currently he is writing a midgrade fantasy retelling of Gilgamesh entitled Return of the Ancients and a high fantasy entitled Of Beasts and Mischief: The Unremembered Book 1. Sargon completed his undergraduate degree at Stonehill College before heading to California to enjoy the sun for a moment with friends and family. After returning to the East Coast he taught both middle school and high school (including special education) while studying ancient languages at Hellenic College in Brookline, Mass before moving to Toronto, Canada to pursue an MA and PhD in Near and Middle Eastern Civilizations. Donabed teaches cultural heritage and history as well as mythology, folklore, and wisdom literature of the ancient, medieval, and modern world. His contemporary focus consists of indigenous and marginalized communities and threads of continuity. He is an expert on the perennial history of Assyro-Mesopotamian culture. A glutton for academic punishment, he is completing a MS in Anthrozoology/Animal Studies at Canisius College. Sargon is an avid adventurer and enjoys yoga and martial arts as well as almost every other sport imaginable (pending definition of course). And while definitions are feeble interpretations of reality, he would prefer to identify with his love of nature and focus on animal rights as well as wildlife and environmental conservation. He hopes to one day simply walk into Mordor, learn the spell fireball, locate Elvander on a map (and later the Blessed Isles), and learn the secrets of the Azath and path to ascension. Oh, and be able to stop trophy hunting by revealing the location of the hunters' privy to the animals. Today, he teaches at Roger Williams University and lives with his human and feline (and all manner of arachnid and a recent formicidae tribe) family in New England.
Toni Weisskopf
Toni Weisskopf is the publisher of Baen Books. She has worked with such authors as David Weber, David Drake, Lois McMaster Bujold, Eric Flint, Wen Spencer, Larry Correia, and many others. With Josepha Sherman she compiled and annotated the definitive volume of subversive children's folklore, Greasy Grimy Gopher Guts. 
Venessa Giunta
Venessa Giunta is a writer of weird things and the author of the urban fantasy novel, Jivaja. She holds an MFA in Writing Popular Fiction from Seton Hill University and has worked on the editorial side of publishing for a decade. Her non-fiction essay "Demystifying What Editors Want" can be found in the book, Many Genres, One Craft. She is active in convention life, having held a number of organizational positions over the years and is currently Second to the Director of the Writers Track at Dragon Con, a SF/F fan convention with more than 80,000 attendees. Venessa lives with her hubby in Atlanta, Georgia, and shares a home with three cats who all seem to think they rule the castle, but none of which pay the mortgage.
Follow her on Twitter @troilee or check out her website at http://www.venessagiunta.com, where you can find lots of good info for writers, especially.
Will Kenyon
Will Kenyon is a freelance writer and editor operating out of New York City and Atlanta. He's managed to publish a number of poems and a handful of short stories over the years, and has worked for such high profile clientele as Smithsonian, Martha Stewart Omnimedia, Cisco Systems, and Conde Nast. He is also a professional designer, writer, and editor for board and card games. These include the Lovecraftian deduction game Mythos Tales, wherein players explore the city of Arkham, Massachusetts, attempting to unravel mysteries with sinister, often supernatural overtones. They also include a forthcoming party game by Zafty Games and several expansion scenarios for Gale Force Nine's Firefly Adventures game. Finally, Will is a Chaucerian scholar and a grammar teacher, so please use the Oxford comma in all correspondence with him.